Airedales can be one of the most versatile hunting breeds alive if sought from correct breeding. As illustrated below just about all North American game that can be hunted with a dog can be successfully taken with the help of an Airedale.
Here are a few pictures taken from the Traditional Working Airedale message board showing some examples of the wide variety of game that can be bagged with a properly bred and trained "TRADITIONAL" hunting Airedale. Getting it done either alone and by themselves or "importantly" the ability and temperament of teaming up and working together with other Airedales or other hunting breeds.
http://traditionalairedale.proboards.com/
Trent Gaylord's Redline Airedale "Champ" Working with Hounds on the cover of "Coyote Wars" A very good coyote hunting book authored by David Willette
Randy Svisdahl's Airedales Doc and Dutch produced by Breeder Pete Bassani
Dave Messersmith's Spencer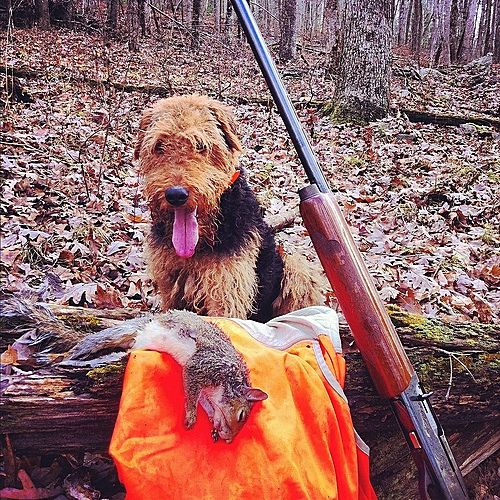 Donnie Wright and his Airedale "Lardo"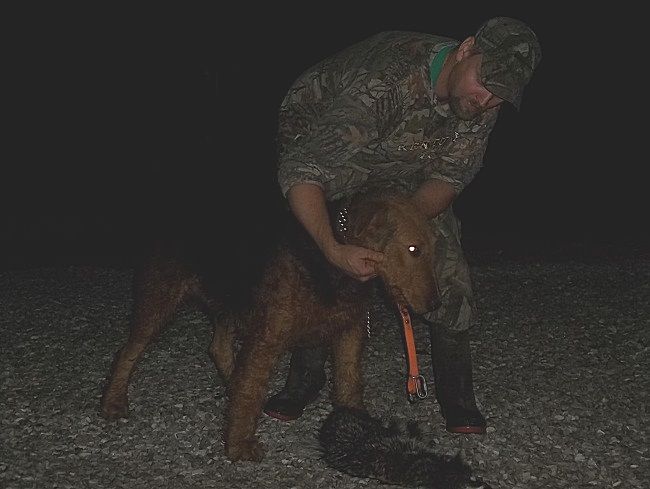 Lee Zimmerman's "Xena"
Airedale owned by Clint Stubbe on a treed Lion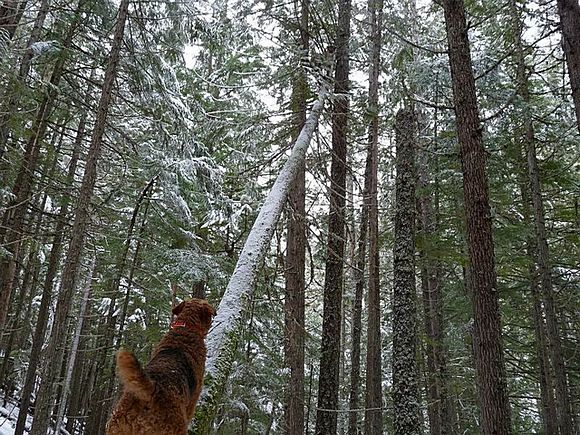 ---

Georgia Hog Hunter Scott Cain & his Airedales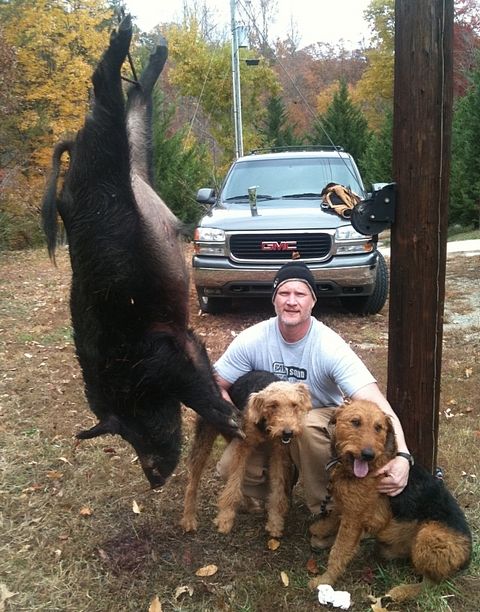 Jack Harris's "Pearl"
Pete Bassani's Rainey & Frosty
Randy Svisdahl's female Redline "Dutch"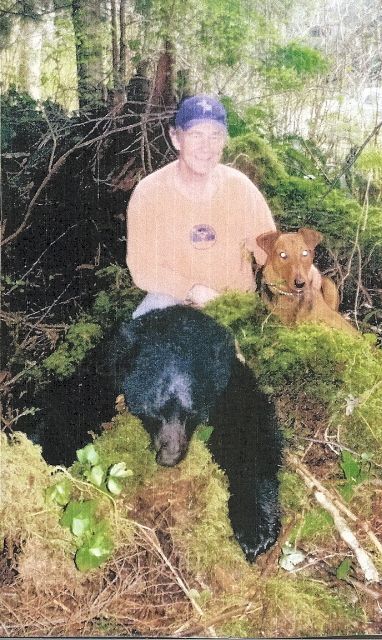 Donna Hill's "Luna"
Donj's Rebel and Sadie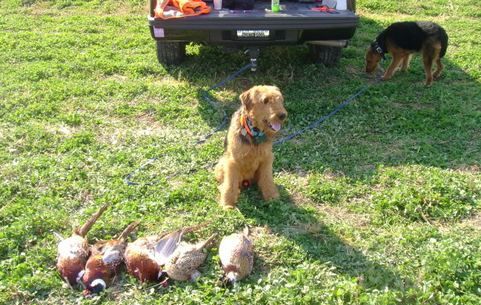 Devin Staker's young Airedale "Otis" and hounds on Bear.
Richard McCorkle's Airedale "Grizz" tracking up & recovering a nice Buck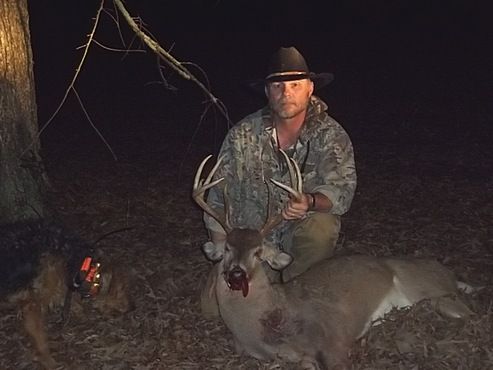 Pete Bassani's Airedale "Rainey" & Kemmer Cur "Frosty" Squirrel Hunt
Lee Roy Jarrett's pack of hog hunters including a couple of Airedales
Gordy Eastwood's "Jazz"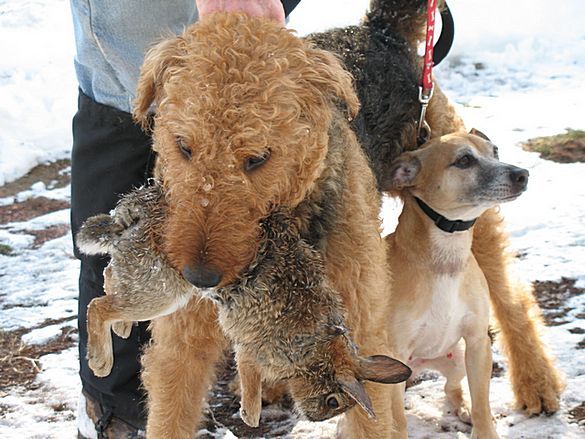 Clint Stubbe's Airedales with Bear.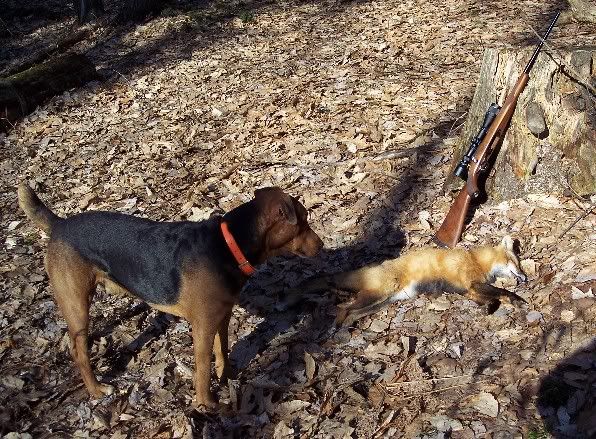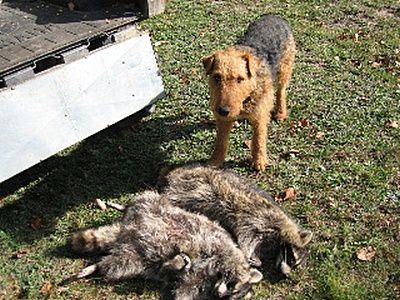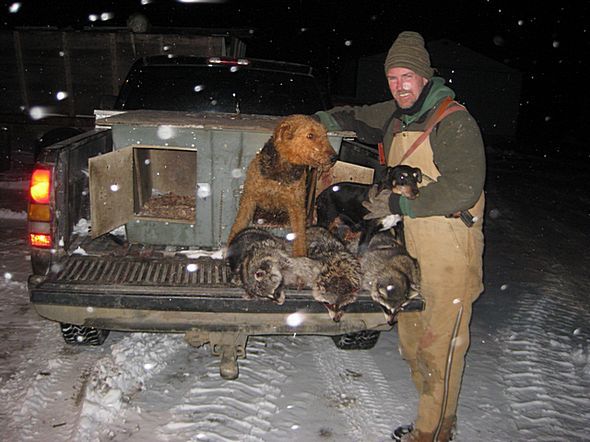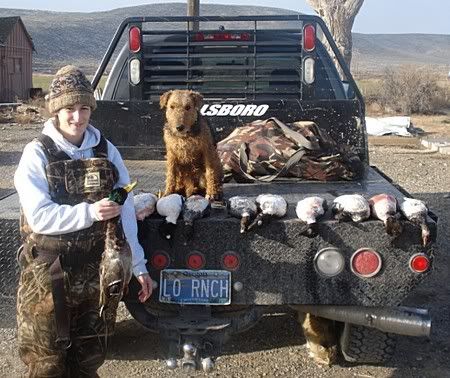 Lee Zimmerman's Reggie, a son of Bassani's Joe Boy dog below.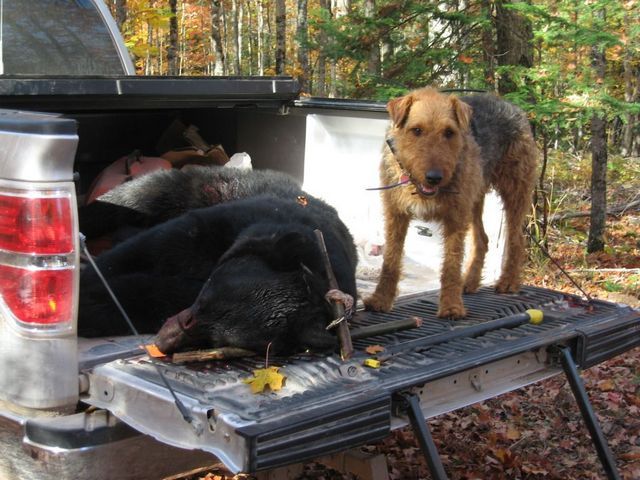 Pete Bassani's Redline Airedale "Joe Boy"
Emerald Terrier's Pack with Airedale "Bella"
Rick Snell's "Copper" teaming with Hawk.
Pete Bassani's Rainey and Possum
Richard McCorkle's "Fred"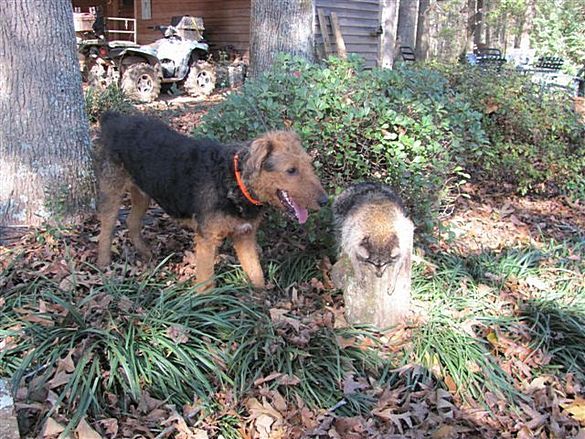 Al Kranbuhl's Redline Airedale "Slick"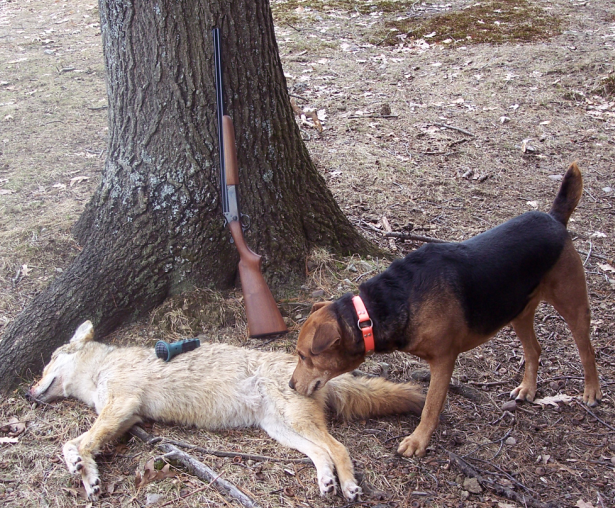 Josh Colf's "Earl" and Hounds.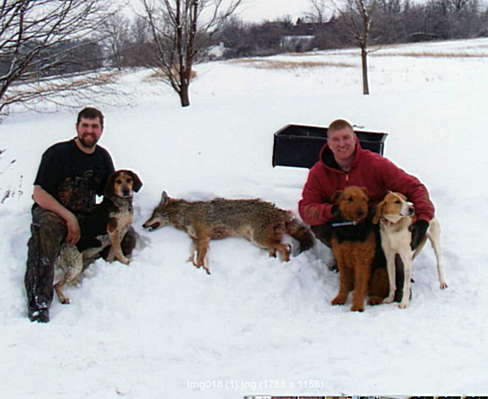 Mark Reed & Terrier Task Force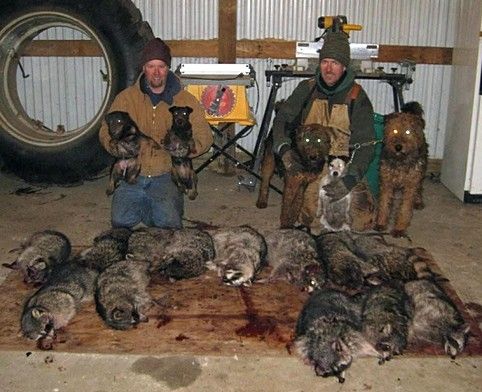 Jackray's Pearl and Ellie Mae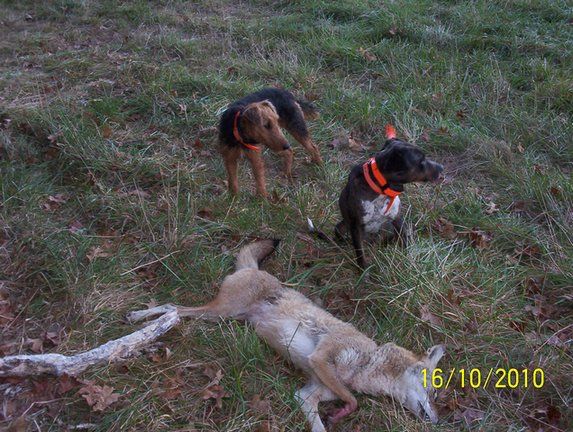 Clint Stubbe's Buzz and Lulu
Pete Bassani's Terrier Task Force
Paul Unger's Ranger and Sansa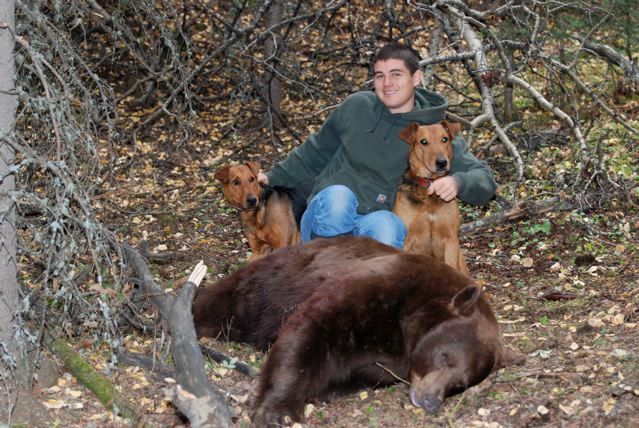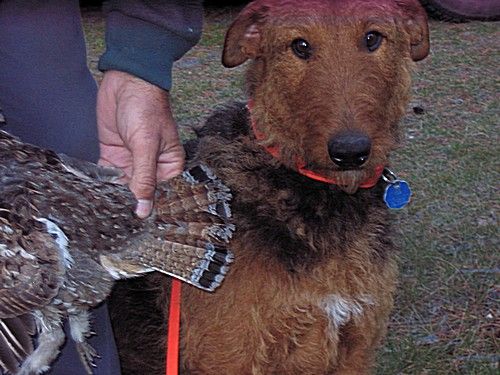 Al Kranbuhl's Tee Jay Mack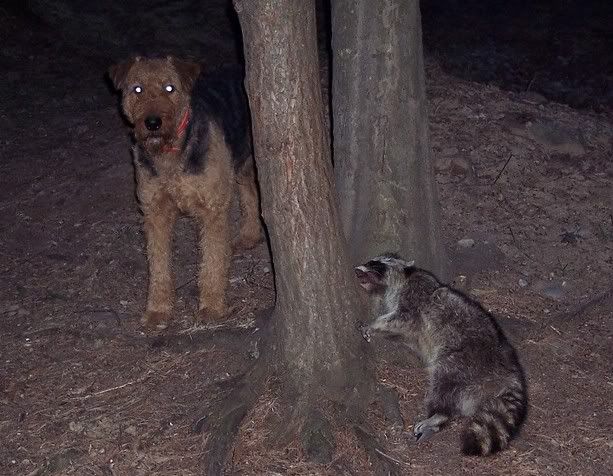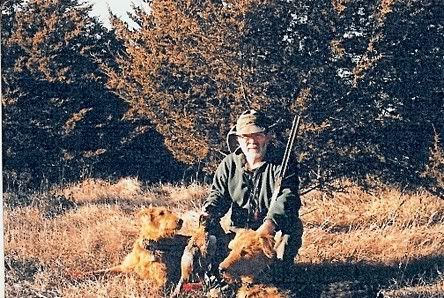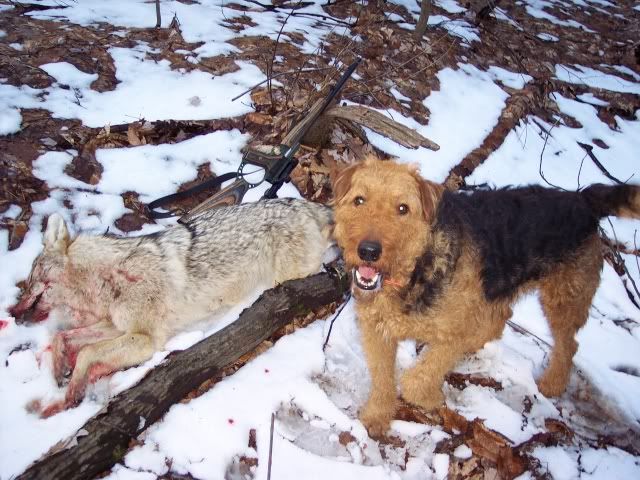 Glen Evert's Airedale "Rock" teaming up with a friend's Cur
Trent Gaylord's Airedale pup Champ wooling Coyote.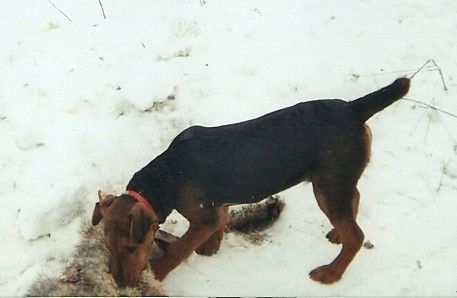 Devin Staker's Dad, Airedale Otis, Terriers, with Badger

Dave Messersmith's "Spencer"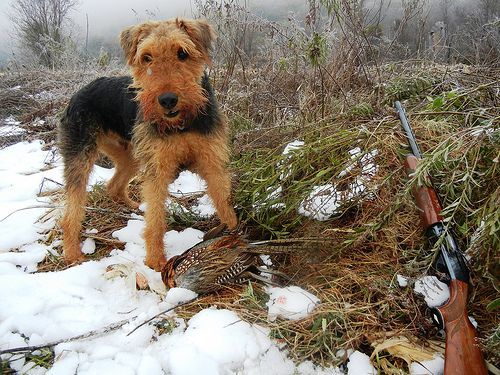 Alabama Hog Hunter John Johnson & his Airedale & Airedale crosses
Josh Colf's Earl pulling Coyote out from under a brush pile.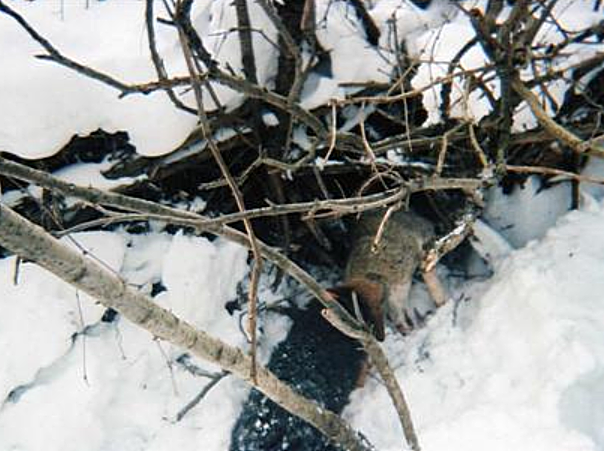 Pete Bassani's Airedale "Rainey" & Cur "Frostie" wooling a dead coon.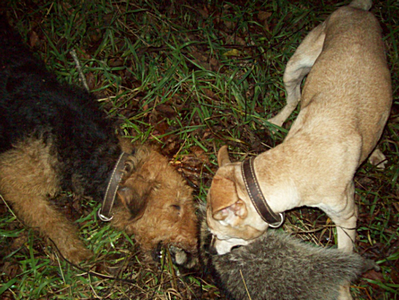 Rick Barnhart's son with Airedales Willow & Champ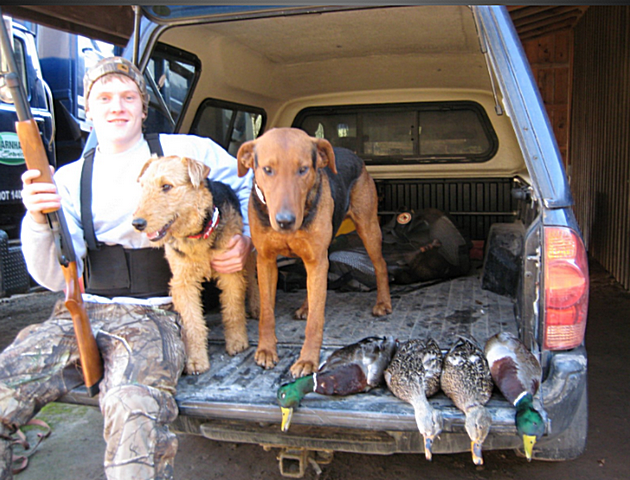 Andy Laughlin's Heidi, Day on the Trapline
Lonie McGillvray's Airedale & English Redtick on Hog