A few more additional photos of "VERSATILE" hunting Airedales from the Traditional Working Airedale message board. Being successfully used for hunting pretty much all of North American game.
http://traditionalairedale.proboards.com/
Bobby Harper's Hog hunting pack W/young Airedale "Donnie" with a boar in a water hole.
Tigger retrieving a Pheasant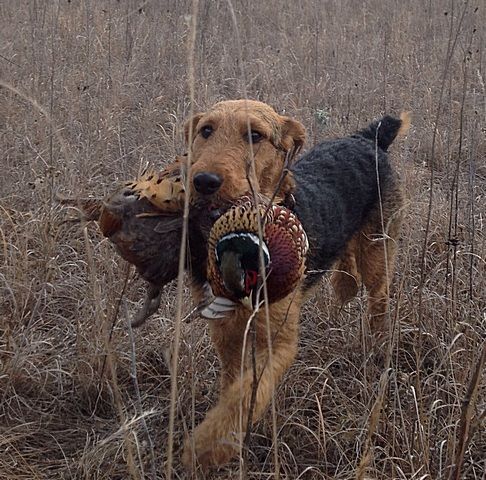 Audwin MagGee's Scout Hogging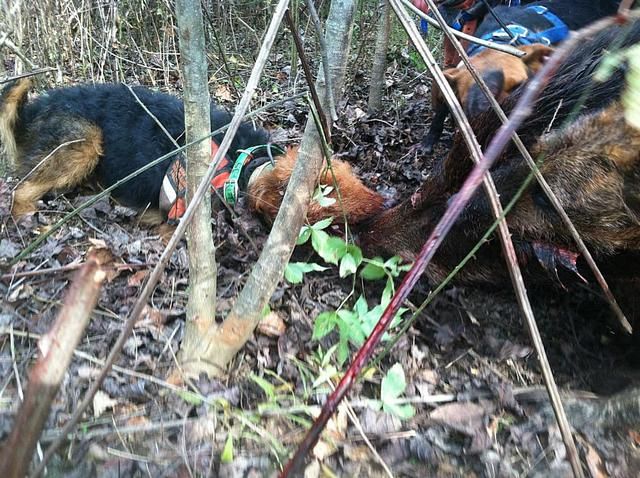 Ruby recovers a nice Buck
Rock Creek Pack with Hog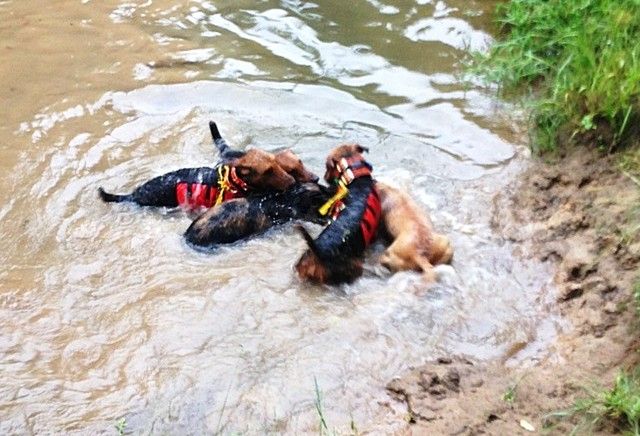 Scott Cain & Airedale = Successful Hog Hunt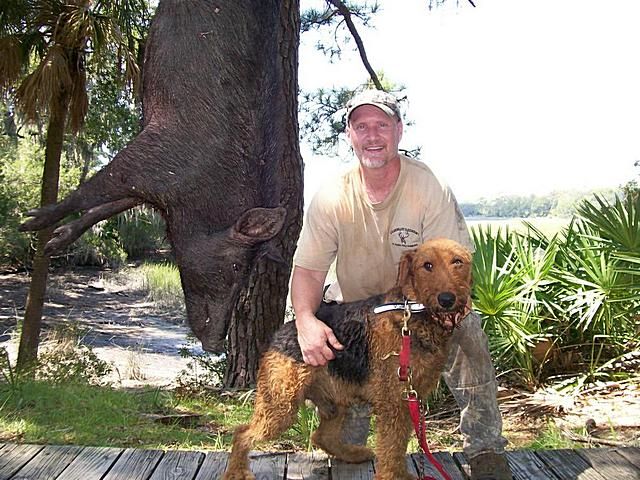 Wayne Hill's Katie with treed Bear
Richard McCorkle & Grizz with nice Hog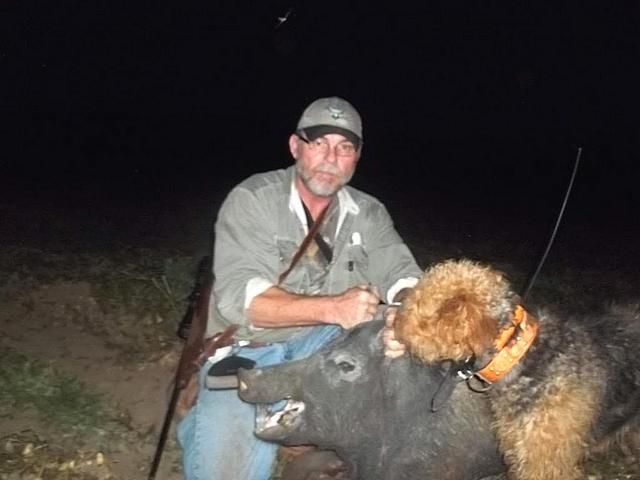 Rick Underwood's Max with a nice water retrieve
Rock Creek Airedales with nice Hog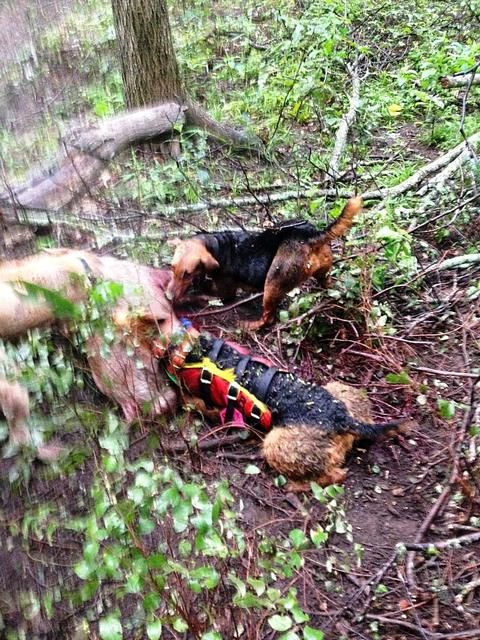 Todd Kennedy's Cur & Airedale "Scout"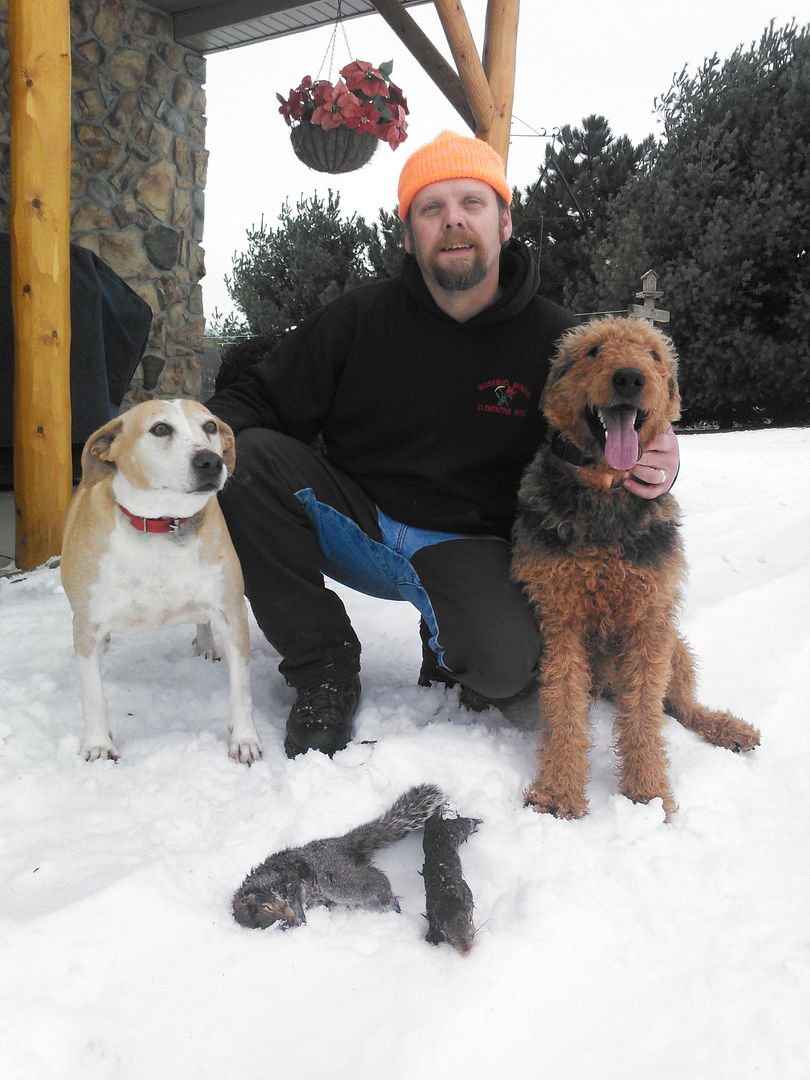 Kent Cowell's lion pack With Airedale "Hammer"
Another Deer recovery by Richard McCorkle's "Grizz"
Jack Harris's MaGee & Pearl
Rick Underwood's "Max" W/Coon he tracked and Treed on his own.
A Nice Mixed Bag
Bobby Harper and his Airedale "Donnie" High On The Hogs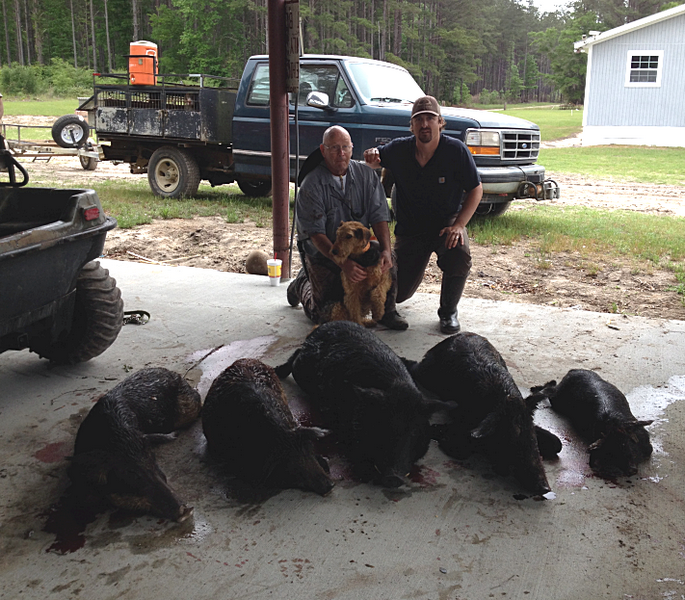 Lion Hunt Short Video Clip, click on box below, the video is still there.
Sports Afield